The European Commission will organize conformity and interoperability tests for eMRTDs together with a conference on 25th and 26th September 2017. It will be held in the European Commission Joint Research Centre (JRC) premises in Ispra, Italy. The tests will focus on the latest access control specifications (e.g. the operation of the PACE protocol with Chip Authentication Mapping). This security mechanism, known as "Password Authenticated Connection Establishment with Chip Authentication Mapping" (PACE-CAM) is specified in Technical Report BSI TR-03110 "Advanced Security Mechanisms for Machine Readable Travel Documents and eIDAS token" and it combines PACE and Chip Authentication (CA) into one protocol leading to faster ID document verification.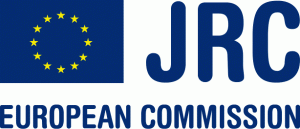 The conference will take place on the second day (26/09/2017) and will include speakers from the EU Commission, ICAO (requested) and Member States (requested). At its end, the high-level aggregate results of the tests will be presented.
The main beneficiaries of these tests are EU Member States. Depending on the number of EU Member States that will participate in the event, and provided that it is possible from an organisational perspective, a limited number of non-EU ICAO Member States and private sector travel document manufacturers will be allowed to participate in the test (on a first come first serve basis).
The test will focus on the implementation of PACE as specified in the Technical Report "Radio Frequency Protocol and Application Test Standard for eMRTD Part 3 Tests for Application Protocol and Logical Data Structure", Version: 2.10, July 2016.
You can find the Call for Participation for the interoperability test here with more information concerning preregistration etc. See you in Ispra!